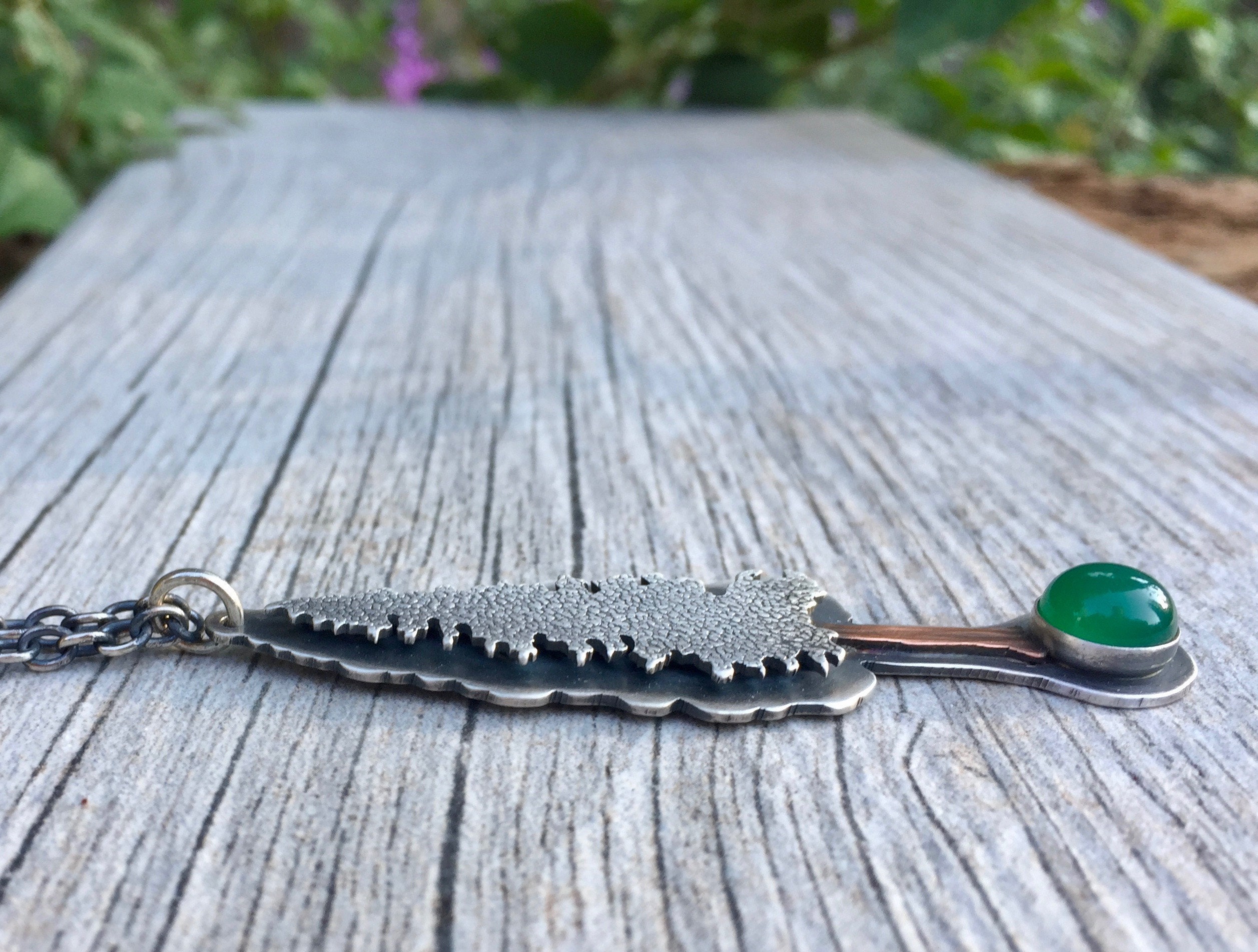 Welcome to Silverly Jewelry!
I've been working hard on some new designs, in between enjoying the summer here in California. Snow kept many of the mountain passes in the Sierra closed well into July, so we are trying to take advantage of what's left of summer weather. Can't believe it's almost September already! 
As you will see, I have been on a tree kick lately...I grew up amongst Redwood trees (even my high school was called Redwood!), and world-famous Muir Woods was a pretty short drive away from my parent's house. I have always loved them, especially on foggy days when it swirls around their branches. I have one pendant right now in the shop, set with a green onyx stone. In the near future I will be making one with other stones and one without any stones, just the tree.
I also have a couple of Giant Sequoia pendants in the shop. My husband Sean and I used to live not too far from Sequoia and Kings Canyon National Parks, so these necklaces were inspired by our visits there...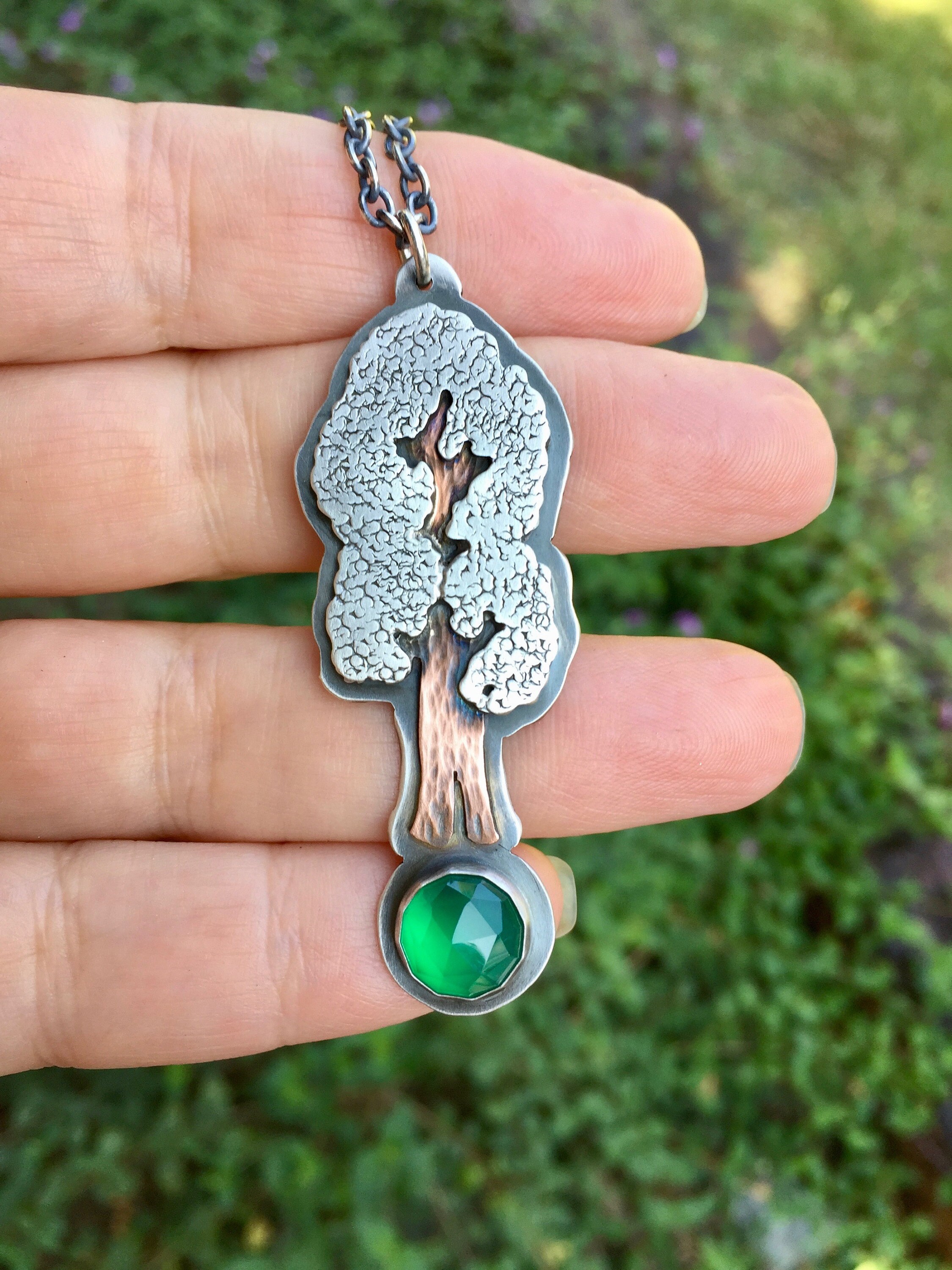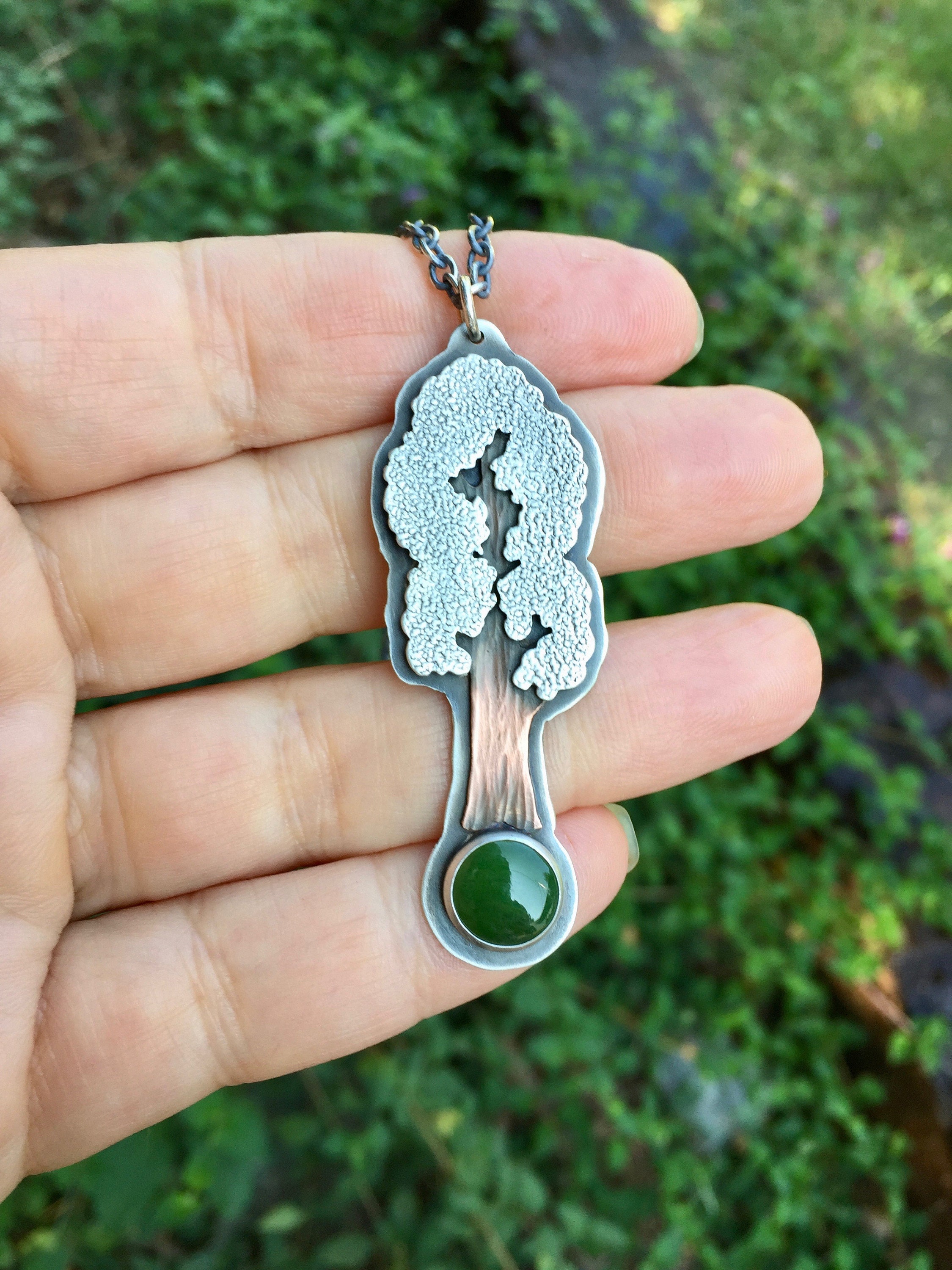 As you can see by the first picture, I also have a wolf shield ring in the shop! I have been wanting to make one of those kinds of rings for awhile now, and finally tried. Pretty pleased with the result, so there will be more coming very soon!